How to reach us in Second Life
"Also the actions in a virtual world can inspire the spirit of Harambee: to work together" (SL proverb)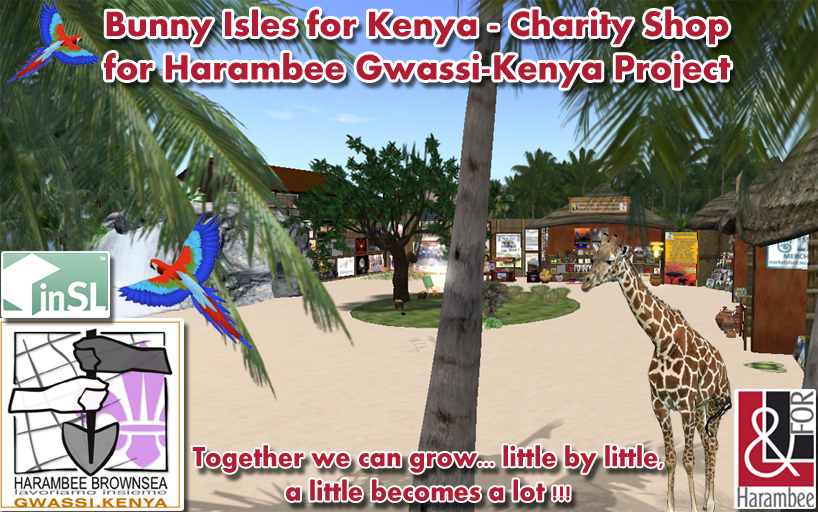 Harambee Gwassi-Kenya Charity Shop
To reach our island in Second Life you need to follow the instructions in the Instructions page.
First install the Second Life Viewer, second you can get directly to Bunny Isles by clicking on "teleport now" in your browser.
Here we rebuilt an East African corner, with tropical palms reflected in the crystal sea and a beautiful beach where you can find relax and meet new friends.
A group of huts housing our Harambee Gwassi-Kenya Charity Shop with many 3D objects, free and on sale: the proceeds is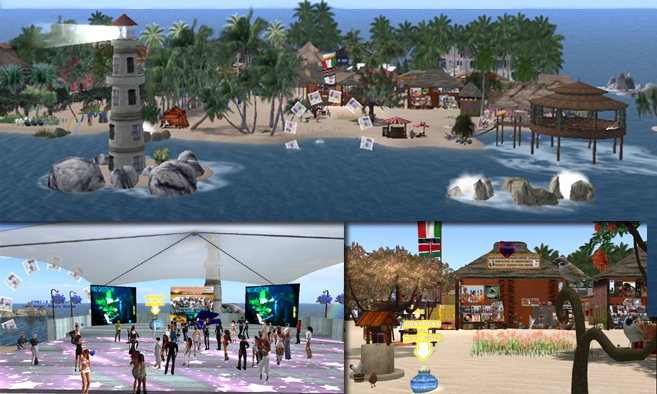 donated to the Harambee project. Here we organize various events, cultural and entertainment, training courses, art exhibits and concerts: remember to search online the coordinators: Loredana Loring and Lotrec Oh. You'll find all the help you need to move quickly in your Second Life: if you're lucky, you might even meet the Harambee Project Director Antonio Labate with his avatar AntonioLabate Albatros!
For more informations:
loredana.loring@conquistaweb.it - nilotrec@gmail.com