Harambee Gwassi Kenya: YouTube Channel
"Hapana marefu yasio na mwisho" - "They is no distance that has no end" (Swahili proverb)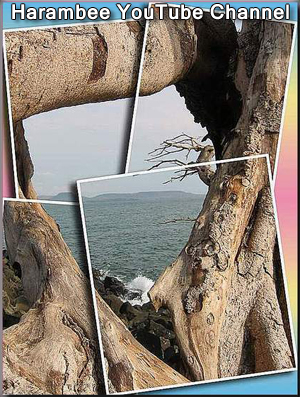 Kenya Harambee is our YouTube channel dedicated to videos of the 'Gwassi-Kenya Harambee' project. Collects all the movies that testify our past and those that will be realized gradually, as well as those published by other contributors.
Our videos explain various aspects of the Harambee project: another chance to bon up on a world of voices, sounds and colors and to discover the development cooperation initiatives that the Brownsea Foundation is implementing in Nyandiwa peninsula for many years.

Mission Kenya : The exciting journey from Nairobi to Nyandiwa Scout Centre. A beautiful video with sun's eclipse!

IKSDP Presentation: activities, images of schools and daily life... a short trip to find a self-development project that grows positively for many years, through hard work and the joy of cooperation :-)

Promo Harambee Gwassi Kenya Project

Harambee anthem: traditional hymn by the students of "Harambee Gwassi-Kenya" schools


Nyamgondo site: The government authorities of Kenya visit the Nyangondho site & the sacred Mae tree.
Playlist of videos on other Channels:


"Hu Jin School", traditional Kung Fu classes in Nyandiwa - Lake Victoria - Kenya.


Nyandiwa Tailoring Project:
> Interview with Margaret Ongombeh and MariaGrazia of "Altrove Cooperative" and Bags of Nyandiwa

> Rock 4 Kenya by Eddie Guitar Dagger Sheryffe,
> Rock 4 Kenya in "Porto Cervo",