Harambee Gwassi Kenya: IKSDP Sport Centre
"Akili ni mali" - "Knowledge is power" (Swahili proverb)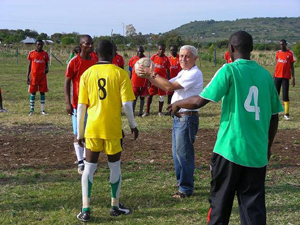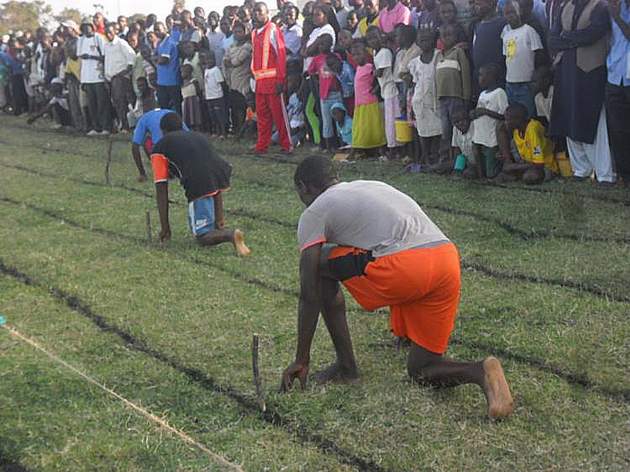 The land donated by some local landowners was enclosed in a provisional fence and the IKSDP Sport Centre hosts a number of initiatives with the participation of thousands of people. In summer 2012 there was the first meeting of athletics, with a large participation of young athletes in the region of Gwassi.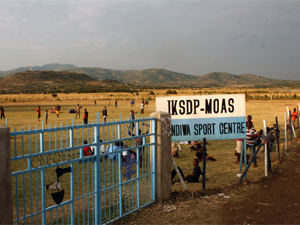 Great success also had tournaments netball (a kind of women's basketball) and football. The events, promoted and organized by IKSDP, are part of the Harambee educational program, which aims to educate young people through sport. Athletics, football, volleyball, basketball, netball and martial arts have already been launched and have been attracting great interest and high levels of participation. The teachers and students of our College (IKSDP Teachers Training College) have played a key role in the organization of competitions.
The goals IKSDP 2013: construction of the fence stable and sanitation of the Sports Centre Nyandiwa.