Nyandiwa Teachers Training College
"Akili ni mali" - "Knowledge is power" (Swahili proverb)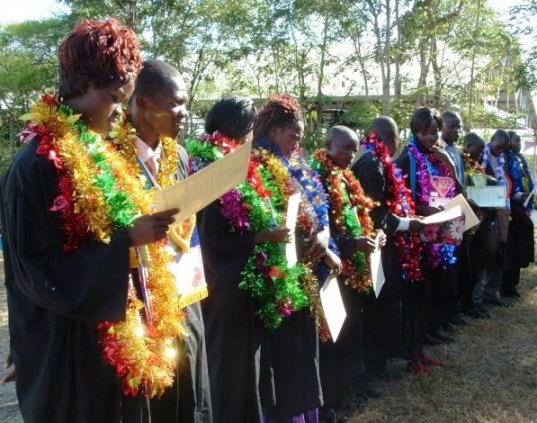 Our IKSDP Teachers Training College (TTC) prepares for Early Childhood Education Career in Two Years, at the Nyandiwa Scout Center: started in 2008 with 34 members, in six years has seen more than 300 graduate students who are now teaching in the various counties Kenya.
First school of this kind in the Suba District, has a continuous increase of applications that exceed the carrying capacity of the structures of the College. After the construction of the new dormitory for female students, we are planning other expansions.
March 27th, 2015: a day of great emotion at the IKSDP College took place the Graduation Ceremony for the 33 students who passed the two-years degree exams with the highest grade. The most awarded was a girl, Effy.
Since February, we're experiencing the Italian Courses for the IKSDP College staff, on E-learning Platform OpenEdu: the courses began with Elisa and Alberto, assisted remote from other teachers in Italy (Loredana, Vita and Nino). They will continue online and, in Nyandiwa, with Francesca and Silvia during the summer, and then be extended to the students of the College.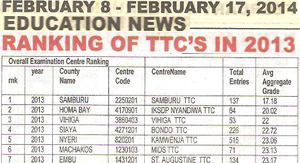 Our IKSDP College ranked SECOND PLACE (over 104 institutions) in the annual list compiled by the Ministry of Education of Kenya. An amazing achievement when you consider the limited resources we have, compared to other institutions, most popular and sponsored. We congratulate lots of our candidates who have been ranked nationally from top 100 - 1000. We salute the whole community this being a collective responsibility and above all the teaching fraternity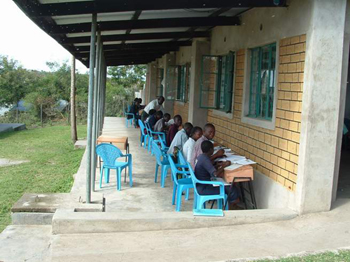 IKSDP College: a normal day of study


Partnership IKSDP & Rongo University

Winners of the National Drama Festival 2013