Harambee Tales: A day with the Gwassi children

"Atangaye na jua hujuwa" - " Whoever wander a lot every day, learn a lot" (Swahili proverb)

A day with the Gwassi children is a "true story" that tells, in pictures, the lives of children of the peninsula Nyandiwa and habits of the inhabitants of this region. It's a book in PDF colorful and interesting, not a fairy tale but... it reads like a fairy tale!
More than a hundred photos of various sizes, accompanied by brief comments in Italian and English, make up a book aimed at children of Italian schools and all those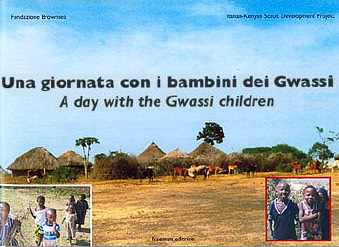 who wish to learn more about the daily life of this area.
An instrument of knowledge to discover everyday situations presented with the spontaneous language of children: when scrolling, you can imagine living a day with the children Luo, sharing their hardships and their happiness.

Even the photographs are the result of "Harambee", a job shared by all: some are images taken by Italian friends visiting the schools, some teachers have been sent by the Kenyans.


Download the book: have a nice trip!