Harambee Gwassi Kenya: Indaba network
"From a large sea separated, but with a same thought: working together to improve our schools"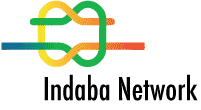 The Harambee Project group of Indaba Network social network is a great opportunity to share experiences, ideas and proposals: an invitation to participate is open to everyone!!!
Indaba Network supports the interchange between all those involved in actions and projects for social change: it comes to linking workers, youth, entrepreneurs, members of organizations in development education. IndabaXchange cannot be compared to the large social networks as Facebook and Linkedin or Tweeter, but it has its specificity: each member participates, rather than for personal use, to develop the network and exchange views and experiences on the projects that he knows, to announce events and compare ongoing activities.
That each of us can be an active member, invite friends and other people and to promote the expansion of the network using its channels on Facebook, LinkedIn, Google and Tweeter ...
Sign up, too: please come!

In the Harambee project group you find these interesting pieces:
- 'Study Travel Kenya'
- CO-OPERATION FOR DEVELOPMENT: A CHALLANGE FOR THE SCOUT WORLD by Antonio Labate